Quick Coders
The quick, secure method to code products, cartons and packaging film.
Prices, control or charge numbers, expiry dates, etc., on bottles, boxes, foils, cartons, plastics, metal, glass, wood or paper. Automatic, during the packaging process.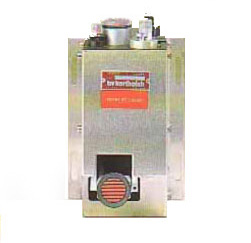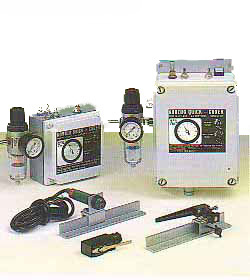 Two systems for an exact control
Looking for a solution for a surrounding with high humidity?For this purpose we have the all-airpneumatic control system. With an airswitch as activator. The control systemworks on compressed air only
For a contact-free product detectionwith a photocell or with a micro switch,the electro-pneumatic control isavailable. It is also possible to connectthe electronic circuit directly with apotential free contact e.g. from the control of the packaging machine.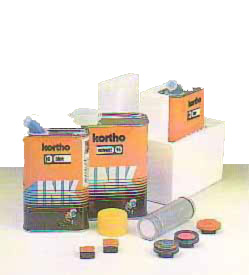 Accessories
For texts or loose characters you can use the interchangeable textplates. The text head with the text can easily be inserted or replaced in the typeholder. Varioustextplates make it possible to code a great variety of products. The rubber characters are available inmany different dimensions and heights or will be specially made to your specific needs.
Specification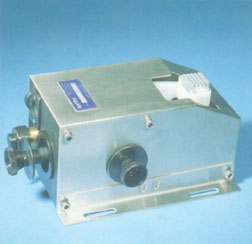 Hot Quickcoder AT/ D Kortho
Whether you make 10,000 or 100,000 prints a day, the Kortho Hot Quick Coder offers a perfect solution for a varietyof coding applications.
The Kortho Hot Quick Coder can be used on almost any material and surface. Up tothree lines text in a maximum printing area of 12 x24.  Simply plug in a new hot ink rollerto prepare the Kortho Hot Quick Coderfor thousands of new codings. Or Simply change the color of printing ina few seconds. As a result of theincorporated heating unit, a new inkroller can be used immediately,without the loss of production time.
Advantages
Coding on continuous moving products or packaging film by our    unique jumping head with 'butterfly touch';
High speed printing of up to 300 per min at a maximum speed of 70m   per minute.
Instant drying, sharp and clear printing results on porous and    non-porous surfaces.
Text and ink rollers changeable in seconds by prepared interchangeable   text holder and ink roller cartridge that is pre-heated in the   incorporated heating unit.
Clean and maintenance free in operation. No special training required.
Small dimensions, no mounting restrictions and heavy duty, by solid design.
Rollers available in sixpack in black, white, yellow, red, blue,    green & brown.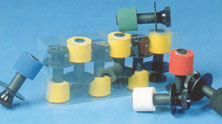 Technical Specifications
Printing area: 12x 24 mm
Printing speed: max. 300 prints/min.
Product speed: max. 70m/min.
Electrical: 220-240 VAC/0.5 A (max.) or  110-130 VAC/1 A (max.)
Working Pressure: 4 Bar (56 PSI)
Weight:  coder-1.7 kg,  control unit- 2 kg